---

Night Hunter
1996, regia di Rick Jacobson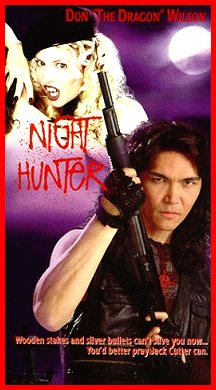 Scheda: Nazione: USA - Produzione: Amritraj Premiere Entertainment - Distribuzione: Amritraj Premiere Entertainment, New Concorde, New Horizons Home Video, Spentzos Film Home Video - Soggetto: William C. Martell - Sceneggiatura: William C. Martell - Fotografia: John B. Aronson - Montaggio: John Gilbert, Robert L. Goodman - Art Director: Jennifer Neiman - Set Decoration: Becky Cotton - Costumi: Suzanne Schwarzer - Musiche: Terri Plumeri - Effetti speciali: Kevin Francis 'Boomer' McCarthy, Sandra McCarthy - Formato: Color - Durata: 87' (90').
Cast: Don 'The Dragon' Wilson, Melanie Smith, Nicholas Guest, Sid Sham, Cash Casey, Maria Ford, Ronald Winston Yuan, Michael Cavanaugh, Vince Murdocco, James Lew, Marcus Aurelius, Vincent Klyn, David 'Shark' Fralick, Sophia Crawford, Dena Rae Hayess,
Chris Aguilar, Randy Crowder, Fawn Reed, Judy Lea, Maurice Lamont, John Corcoran, Jeanette O'Connor.
---
---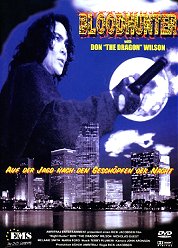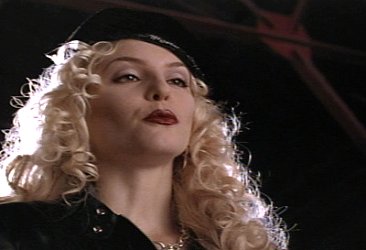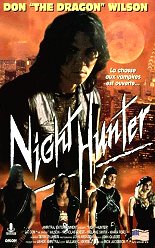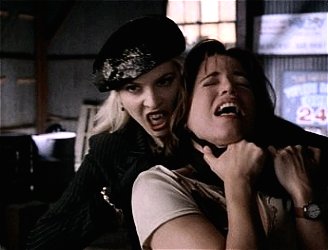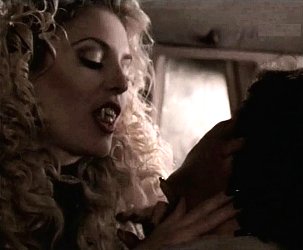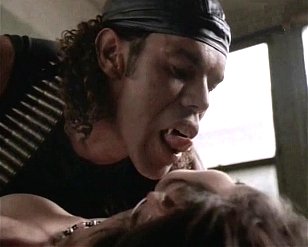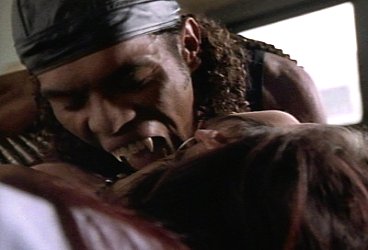 Plot Summary, Synopsis, Review: IMDb - allmovie.com - taliesinttlg.blogspot.com - moria.co.nz - en.wikipedia.org - efilmcritic.com - monsterhunter.coldfusionvideo.com - movies.yahoo.com - racksandrazors.com - rottentomatoes.com - aullidos.com - cliponload.com - badmovies.org - answers.com - vampyres-online.com: «Since the dawn of time, humanity has been caught in the middle of a fantastic struggle between the Vampires who prey off human blood for survival, and the Hunters, who protect humanity from this most unnatural of predators. As the ages have progressed, mankind has flourished and the Vampire and Hunter populations have dwindled. In a final attempt, the last nine Vampires from around the world have gathered in Los Angeles to multiply their population during the upcoming eclipse. Jack Cutter (Don "The Dragon" Wilson) is humanity's final hope as the last Hunter, and must now stop a desperate group of Vampires. He must use his unique skills and senses to hunt them down and eliminate them before they multiply and rule the world. You know Blade, don't you? Well, forget him! This one's a real vampire hunter. He's not using garlic-filled silver bullets to beat up some vampires, he's doing it the old-fashioned way (and with a martial-arts-crack like Don "The Dragon" Wilson as the hunter they'll sure as hell get their beating - repeatedly and hard!), and he's good at it. Some similaritys with the Wesley Snipes vehicle Blade do exist - a lonely vampire hunter, a bunch of vampires heading for the world domination, and lots of fierce martial-arts fighting (There's something very unusual about these scenes: during the fights the camera begins to tremble and to shiver - as if in fright about the poor vampires to get killed?!)».

Approfondimenti: Movie Review
Conosciuto anche con i titoli: Blade. Der Vampirjäger; Blood Hunter; Cazador de Medianoche.
---
---