---

V/H/S
2012, regia di Ti West, Adam Wingard, David Bruckner, Joe Swanberg, Glenn McQuaid, Radio Silence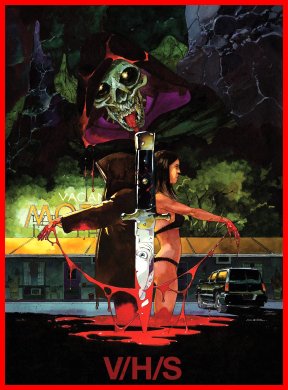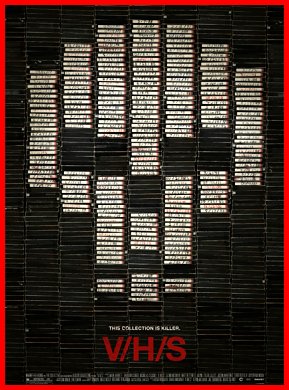 Scheda: Nazione: USA - Produzione: The Collective, Bloody Disgusting - Distribuzione: Magnet Releasing, Eagle Films, Epic Pictures Group, Momentum Pictures, Splendid Film - Soggetto: Ti West, Adam Wingard, Simon Barrett, David Bruckner, Joe Swanberg, Matt Bettinelli-Olpin, Glenn McQuaid, Radio Silence - Sceneggiatura: Ti West, Adam Wingard, Simon Barrett, David Bruckner, Joe Swanberg, Matt Bettinelli-Olpin, Glenn McQuaid, Radio Silence - Fotografia: Eric Branco, Tyler Gillett, Justin Martinez, Andrew Droz Palermo, Victoria K. Warren, Michael J. Wilson, Adam Wingardn - Montaggio: Matt Bettinelli-Olpin, David Bruckner, Tyler Gillett, Joe Gressis, Glenn McQuaid, Joe Swanberg, Ti West, Adam Wingar - Art Director: Raymond Carr, Lanie Faith Marie Overton, Roger Vianna - Costumi: Liz Vastola - Musiche: Lucas Clyde - Effetti speciali: Behold 3D, Creature Company, Fantasy Creations FX - Formato: Color - Durata: 93' (116').
Cast: Calvin Reeder, Lane Hughes, Adam Wingard, Hannah Fierman, Mike Donlan, Joe Sykes, Drew Sawyer, Jas Sams, Joe Swanberg, Sophia Taka, Jason Yachanin, Chad Villella, Kate Lyn Sheil, Drew Moerlein.
---
---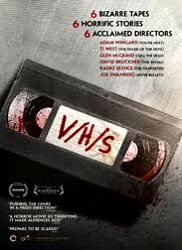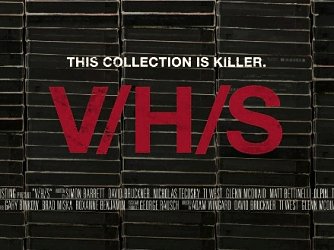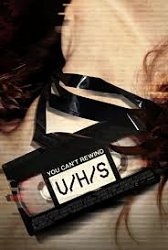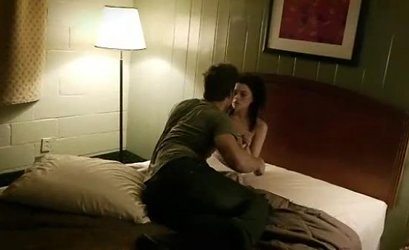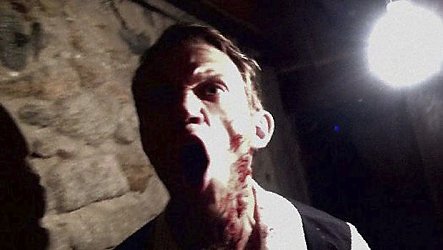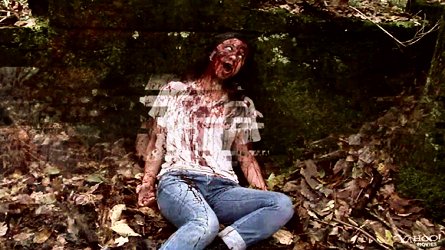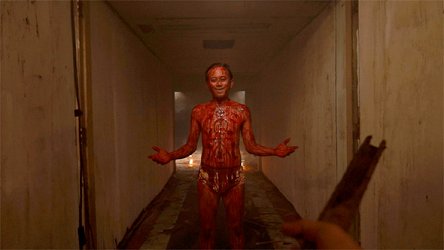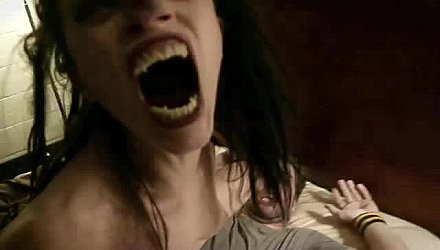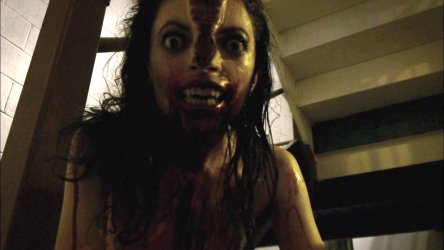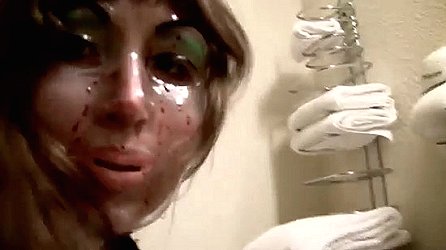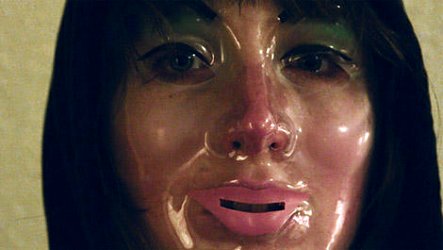 Trama e commenti: mymovies.it - latelanera.com - movieplayer.it - i400calci.com - splattercontainer.com: «V/H/S è un'antologia di cinque cortometraggi girati in stile mock, di cui il principale funge da collante introducendo gli altri attraverso meccanismi narrativi che richiamano chiaramente celebri horror antologici del passato come Creepshow e Body Bags. Oltre a questa struttura episodica, sono le stesse storie a base di vampiri, case stregate e serial killer ad evocare un forte senso di tributo alla stagione a cui appartengono quei classici, ed in effetti il titolo V/H/S è già di per sé quanto mai rivelatore dello spirito che anima l'intera operazione. Si tratta, in fin dei conti, dello stesso spirito che caratterizza la filmografia del nome di spicco dei giovani registi che hanno firmato V/H/S, quel Ti West che si è imposto come promessa del cinema horror con gioielli come The House of the Devil e The Innkeepers, piccoli manuali di sapienza registica costruiti su una rielaborazione moderna di stilemi eighties. Il lavoro compiuto da questi giovani registi giunge allo stato di grazia in quell'aspetto di V/H/S che a prima vista può apparire meno curato, ovvero l'estetica della ripresa. I cinque episodi del film sono girati con uno stile sporco e grezzo che, per certi versi analogamente a quanto avviene nello splendido Apollo 18, fa virtù dei limiti della ripresa andando oltre una generica stilizzazione vintage, scovando nei difetti del supporto magnetico splendide possibilità espressive, come le interferenze che accompagnano il killer dell'episodio Tuesday the 17th o l'iperrealismo che assumono gli effetti digitali nella bassa risoluzione dell'episodio 10/31/98...».

Plot Summary, Synopsis, Review: IMDb - en.wikipedia.org - hollywoodreporter.com - fearnet.com - horrornews.net - best-horror-movies.com - avclub.com - facebook.com - nightmare-horrormovies - guardian.co.uk - rottentomatoes.com - taliesinttlg.blogspot.it: «V/H/S is a portmanteau film that is all based around the found footage film phenomena. Now, in general, I am not a fan of the found footage type of film, probably because it was brought to prominence by the Blair Witch Project and, quite frankly, I found it to be the most over rated piece of tosh I ever had the misfortune to watch. This, in turn, has threatened to poison me against the entire sub-genre. Such a reaction is, of course, unfair. There are some astounding found footage films – Rec 1 and 2 for instance. Further, there are found footage films that are not as utterly underwhelming as the afore mentioned Blair Witch Project and this, I am glad to say, is one of them. Indeed I was taken by the inventiveness shown in some of the segments. Essentially the plot of the portmanteau is that a group of video-yobs (idiots who vandalise, assault and sexually harass/exploit, and video themselves doing it) go to a house to steal a video tape for a client. Having found the house's occupant dead in a chair they view tapes (individually, as others are checking through the house) to ascertain the correct tape for stealing. Each tape has a bizarre story, ranging through supernatural, sci-fi and suspenseful. The vampire segment is called Amateur Night and involves three guys visiting a city and using a set of spy glasses, with a hidden camera in, to film what one of them, Clint (Drew Sawyer), gets up to (aimed at getting a lady and secretly filming her). The guys, therefore, have no sympathy as we watch the film (though we have a believable premise for the shooting of the footage). They do, however, get more and more drunk and meet up with some girls. One of them, Lily (Hannah Fierman), seems to take a shine to Clint. It doesn't seem as though she was with the other girls, she has really large eyes and can only seem to say that she really likes Clint. ...».

Approfondimenti: Movie Review
Conosciuto anche con i titoli: Las crónicas del miedo; V/H/S - Eine mörderische Sammlung; V/H/S: Syndrome; Video/Kaseta.
---
---