---

The X-Files: Vampiri
(The X-Files: Bad Blood)
1998, regia di Cliff Bole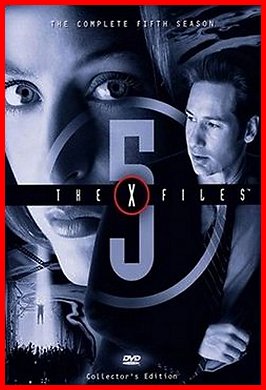 Scheda: Nazione: USA - Produzione: 20th Century Fox Television, Ten Thirteen Productions - Distribuzione: Fox Network, Pro 7, DeAgostini - Creatore della serie: Chris Carter - Sceneggiatura: Vince Gilligan - Fotografia: Joel Ransom - Montaggio: Lynne Willingham - Art Director: Greg Loewen - Costumi: Jenni Gullett - Musiche: Mark Snow - Effetti speciali: Chris Flemington, David Gauthier, Laurie Kallsen-George - Formato: Color, film tv - Durata: 60'.
Cast: David Duchovny, Gillian Anderson, Luke Wilson, Mitch Pileggi, Patrick Renna, Forbes Angus, Brent Butt.
---
---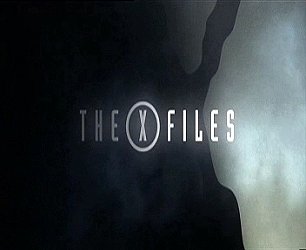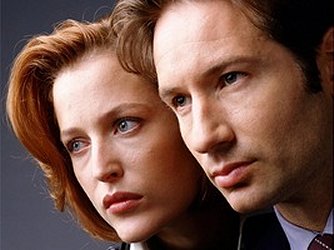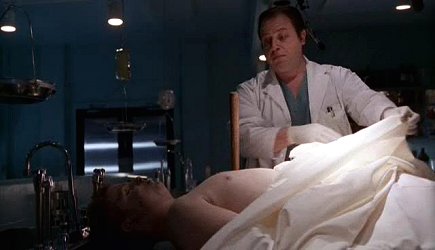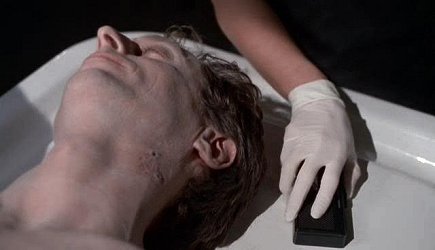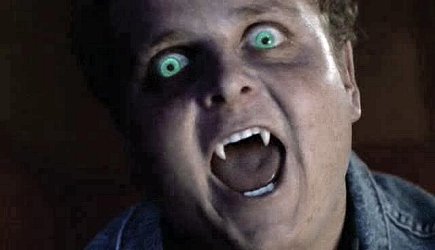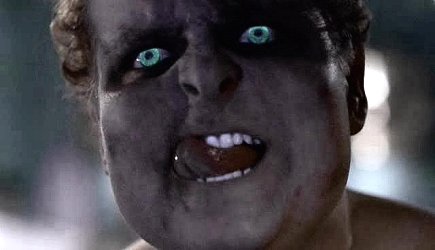 Trama e commenti: destinationlink.altervista.org - tveffe.net - igor.forumattivo.com - it.wikipedia.org: «...A fianco ad alcuni episodi horror (Schizofrenia; Chinga; Follia a due), tecnologici (Intelligenza artificiale), al ritorno del killer esperto in ipnosi apparso nella terza stagione (L'ideogramma Kitsunegari), ed al complotto di Il contagio, ritroviamo alcuni episodi più comici come la parodia di Frankenstein in Prometeo post-moderno e quella dei vampiri in Vampiri...».
beyondthesea.it «Mulder e Scully raccontano le loro versioni degli eventi che hanno portato all'omicidio di un ragazzo sospettato di essere un vampiro. Un'oscura figura insegue un terrificato adolescente, Ronnie Strickland, attraverso un campo in Texas. Quando Ronnie inciampa e cade, la figura estrae un paletto di legno e lo conficca nel suo torace. Scully grida, e quando la figura si gira, si scopre che è l'agente Mulder. Aprendo la bocca dell'adolescente, Mulder mostra a Scully due affilati incisivi, molto simili a zanne di vampiro. Dopo un esame più ravvicinato, Scully determina che le zanne sono, difatti, una serie di finti denti di plastica. Mulder comprende di aver commesso un grave errore. Quando gli agenti ritornano ai loro uffici, concordano di discutere degli eventi che hanno condotto all'uccisione prima di parlarne con Skinner (in quanto entrambi sono di fronte ad una potenziale sentenza di carcerazione). Scully narra per prima la sua versione. All'inizio, Mulder e Scully esamina delle diapositive riguardanti le morti di capi di bestiame, le vittime di una serie di dissanguamenti in una piccola città del Texas. Mulder rivela che...».

Plot Summary, Synopsis, Review: IMDb - taliesinttlg.blogspot.com - tv.com - locatetv.com - sidereel.com - en.wikipedia.org - x-files.wikia.com - en.wikipedia.org - - allmovie.com: «A string of deaths has occurred in rural Texas, with the victims drained of all their blood. Investigating this killing spree, Mulder and Scully come up with two different, contradictory versions of the events surrounding the murders. Both versions reach the same grisly conclusion: Mulder is responsible for the death of local teenager Ronnie Strickland (Patrick Renna) -- a death that may have been entirely unnecessary. First broadcast February 22, 1998, Bad Blood was written by Vince Gilligan, and features Luke Wilson in a supporting role as the town's sheriff» (Hal Erickson).

Approfondimenti: Movie Review
Episodio 12 della stagione 5 di X Files.
---
---