---

Chastity Bites
2013, regia di John V. Knowles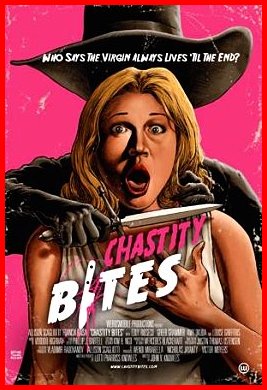 Scheda: Nazione: USA - Produzione: Weirdsmobile Productions - Distribuzione: Grand Entertainment Group, Gravitas Ventures - Soggetto: Lotti Pharriss Knowles - Sceneggiatura: Lotti Pharriss Knowles - Fotografia: Justin Thomas Ostensen - Montaggio: Phillip J. Bartell - Art Director: Tim Stuart - Scenografia: Mercedes Blackehart - Set Decoration: Lisa Son - Costumi: Kim H. Ngo - Musiche: Voodoo Highway - Effetti speciali: Furious FX - Formato: Color - Durata: 93'.
Cast: Allison Scagliotti, Francia Raisa, Eddy Rioseco, Greer Grammer, Amy Okuda, Louise Griffiths, Chloë Crampton, Sarah Stouffer, Lindsey Morgan, Laura Niemi, Diana Chiritescu, Melvin Abston.
---
---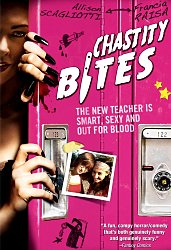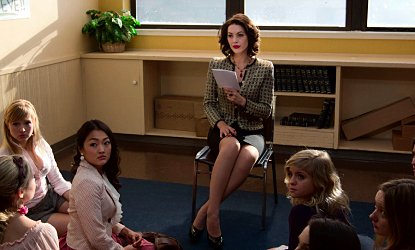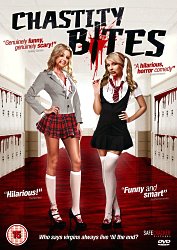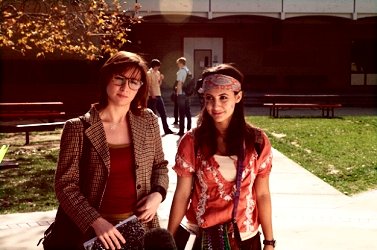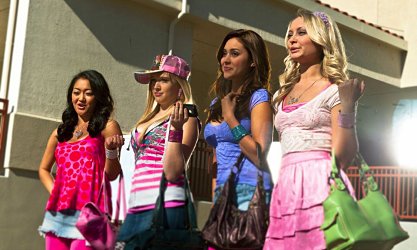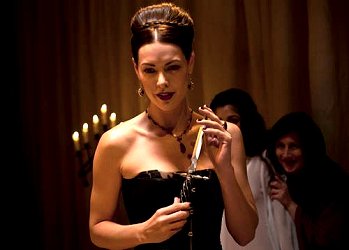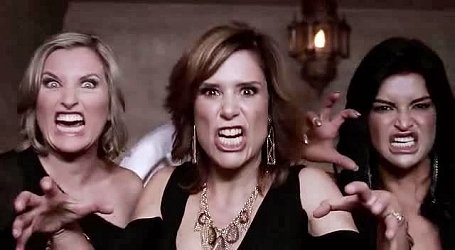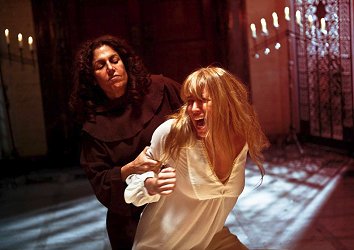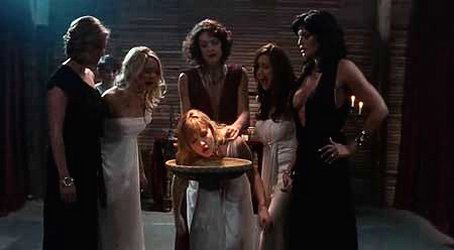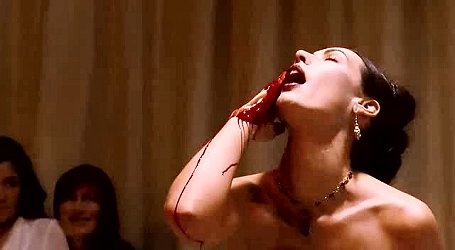 Trama e commenti: cineblog.it - latelanera.com - movieplayer.it - filmscoop.it - ifilms.it - splattercontainer.com: «Quando in un college USA il tasso di "abbagasciamento" raggiunge livelli preoccupanti, si decide di correre ai ripari istituendo una sorta di associazione per la tutela della castità, presieduta dall'affascinante Liz Batho. Quando le innocenti verginelle cominceranno però a scomparire, una delle studentesse, ovviamente la più racchia e impresentabile, inizierà a nutrire qualche sospetto su Miss Batho. Una semplice ricerca su Google svelerà il mistero: Liz Batho è in realtà la contessa Elizabeth Bathory, che nel 1600 uccise e seviziò oltre 600 vergini, convinta che facendosi il bagno con il loro sangue sarebbe rimasta per sempre giovane e splendida. Il rimedio sembra aver funzionato e la Bathory, oltre ad essere ancora una gran gnocca, è ancora decisa più che mai a rimanerlo. Questa è la trama della commedia horror Chastity Bites, esordio alla regia per John V. Knowles. Gli autori definiscono il film come uno spaccato in chiave ovviamente horror e grottesca delle ipocrisie e finti perbenismi della classe americana, soprattutto in ambito sessuale. ...».

Plot Summary, Synopsis, Review: IMDb - allmovie.com - http://en.wikipedia.org - facebook.com - best-horror-movies.com - filmthreat.com - dreadcentral.com - horrornews.net - brutalashell.com - ukhorrorscene.com - geeknewwave.com: «Teen comedy-dramas seem to be picking up steam, whether it's in the form of movies or HBO series'. There have been a few horror films done in this style as well, including the Megan Fox film Jennifer's Body from 2009 and the more recent surprisingly entertaining film Detention (2012). Chastity Bites is another film that attempts to tap into the minds of teenagers and play on stereotypes and adolescent fears in search of a little gore. Leah (Allison Scagliotti) works for the school newspaper, and she is definitely a rebel without a cause. Every possible element of political correctness and self-important snark of someone like, say, Rachel Madow of MSNBC, is encapsulated in this character to the point where, minus the severely short haircut and sexual orientation, Leah could "be" Rachel. Leah has but one friend in school, Katharine (Francia Raisa), and she follows her everywhere, looking up to her as some kind of Goddess. Oh if only Leah were just a little bit MORE like Rachel Madow, these two may have lived happily ever after. The balance of the high school community structure is upset when a mysterious and beautiful woman arrives, Elizabeth Bathory (Louise Griffiths), who decides that she is going to start a club for girls who have decided to keep their hymen intact and avoid sexual intercourse before marriage. Leah is outraged by the whole thing, but Katharine is intrigued… not so much because she wants to maintain her virtue, but because she has a crush on the beautiful Ms. Bathory. A little research into the history of the beautiful stranger by Leah, however, reveals that the virgins of this small town have much more to fear than Blue Steel… Let's start with the name of this film, Chastity Bites; stupid name, and that together with the hot pink DVD cover wrought with artistic attempts to represent teen angst doesn't start the show off very well. Admittedly, the initial presentation did create a good bit of bias against this film on the part of this critic. Then Leah is introduced, and at first glance she represents the foundation of the cultural decline in America, with her sense of entitlement and delusions of superiority due to her media-fed concepts of how the citizenry should step into line in the name of tolerance. Political correctness is often used these days as a weapon to ruin those who have the audacity of independent thought and principles, and Leah is just the person to rake someone over the coals for avoiding the group-think of the day. Then something miraculous happens – it turns out that Allison Scagliotti's portrayal of Leah is actually likeable, and she's pretty damn funny. ... » (Don Sumner).

Approfondimenti: Movie Review
---
---