---

Chica Vampiro
2013, regia di Marcela Citterio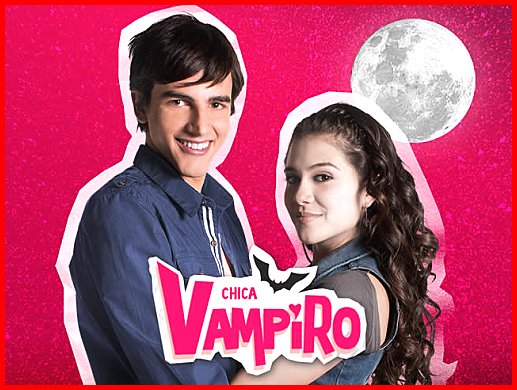 Scheda: Nazione: Colombia - Produzione: RCN Televisión - Distribuzione: Canal RCN - Ideatore: Marcela Citterio - Soggetto-Sceneggiatura: Teresa Donato, Andrés Rapoport, Clemencia Silveyra, Julieta Steinberg - Fotografia: Jorge Eduardo Basto - Montaggio: Catalina García, Diego Rene García - Art Director: Germán Lozada - Costumi: Alejandra Ruiz - Musiche: Alberto Lucas, Manuel Wirzt - Effetti speciali: Andrés Valencia - Formato: Color, serie tv in 120 puntate - Durata: 45'-50' ogni episodio.
Cast: Greeicy Yeliana Rendón, Santiago Talledo, Eduardo Pérez, Lorena García, Estefany Escobar, Juan Pablo Obregón, Jacqueline Arenal, Norma Nivia, Vanessa Blandón, David Prada, Erick Torres, Linda Lucia Callejas, Lara Aguirre, Susana Posada.
---
---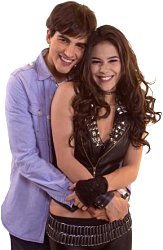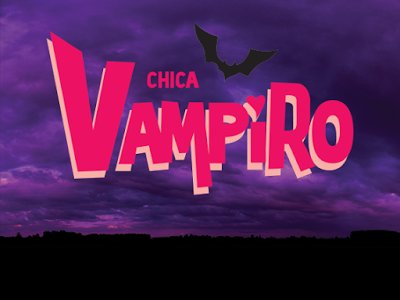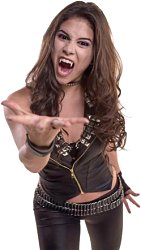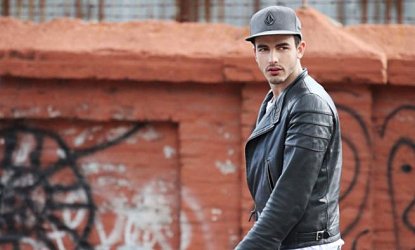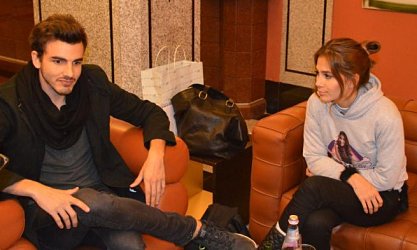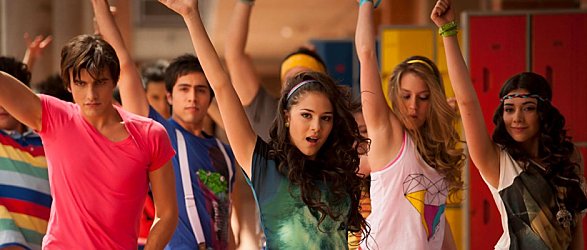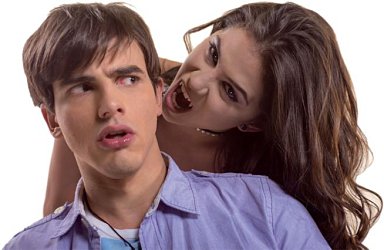 Trama e commenti: movieplayer.it - facebook.com - www.tgcom24.mediaset.it - tvzap.kataweb.it - it.wikipedia.org: «Chica vampiro è una telenovela colombiana per ragazzi del 2013, distribuita da Televideo Internacional che è stata trasmessa in 15 nazioni del mondo, ha avuto successo principalmente in Colombia, Italia e Paesi Bassi. È stata creata da Marcela Citterio, l'autrice delle telenovele Il mondo di Patty e Incorreggibili. In Italia è stata trasmessa sulla rete televisiva Boing dal 31 ottobre 2013. Daisy O'Brian è una ragazza diversa dalle altre perché i genitori e i nonni materni sono vampiri. Nel giorno del suo sedicesimo compleanno, mentre si reca a un appuntamento con il ragazzo dei suoi sogni, Max, Daisy viene investita da un camion e finisce in ospedale. Le sue condizioni sono critiche e le restano poche ore di vita, così i suoi genitori decidono di morderla per darle la vita eterna. Diventata un vampiro contro la sua volontà, la vita di Daisy cambia totalmente mentre cerca di non svelare la sua nuova natura. Dovrà rinunciare a Max, pur continuando ad amarlo ancora e nonostante le difficoltà nel corso della serie riuscirà a fidanzarsi con quest 'ultimo. La vita di Daisy sarà un continuo boom di emozioni (dei rivali, delle incertezze, delle scoperte e degli amori), ma alla fine Daisy riuscirà a fare sempre la cosa giusta, molte volte grazie all'aiuto dei suoi amici, dei genitori e solo alla fine quando il peggio stava per arrivare Daisy riesce finalmente a realizzare il suo sogno d'amore con Max, mordendolo e vivendo con lui per l'eternità».

Plot Summary, Synopsis, Review: IMDb - locationcolombia.com - nickelodeon.nl - nickalive.blogspot.it - revolvy.com - en.wikipedia.org: «Chica vampiro is a Colombian teen telenovela produced by RCN Television. It is an original story written by Argentinian Marcela Citterio (es), who has written hits like Amor en Custodia, Patito Feo, Braveheart and Aurora, among others. The young couple starring in the telenovela is composed of Greeicy Rendón and Santiago Talledo. Through Latin America, the series is broadcast by Nickelodeon Latin America. According to KidScreen Magazine, in February 2014, Chica Vampiro was the most viewed program among children and teens between four and 17 in Colombia. Daisy O'Brian (Greeicy Rendón) is a normal girl who dreams of a singing career in musical comedy. Her parents are vampires, and as per her family tradition, the decision to become a vampire or not is taken when one turns 16. When she turn sixteen, Daisy decides to stay human to live next to her love, Max (Santiago Talledo), who is her neighbor and classmate. However, that same day, a fatal accident changes her life forever. The doctor says to her parents that she is not going to make it. So, her parents decide to bite Daisy, to save her, turning her into a vampire. This makes Vicente (her younger brother) the only mortal in the family. From that moment, Daisy leads a double life full of risks, where she must attend a human school, hiding her nature, and also go to vampire school and take classes for newly bitten vampires».
---
---