---

Night Kaleidoscope
2014, regia di Grant McPhee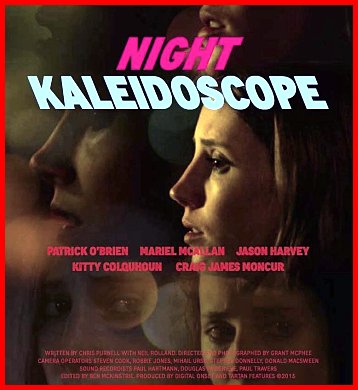 Scheda: Nazione: GB - Produzione:Digital Onset Films, On-Set Digital - Distribuzione: On-Set Digital - Soggetto: Megan Gretchen, Chris Purnell - Sceneggiatura: Megan Gretchen, Chris Purnell - Fotografia: Grant McPhee - Montaggio: Ben McKinstrie - Scenografia: Eve Murray - Musiche: Alec Cheer - Formato: Color.
Cast: Patrick O'Brien, Mariel McAllan, Kitty Colquhoun, Mariel McAllan, Gareth Morrison, Robert Williamson, Craig-James Moncur.
---
---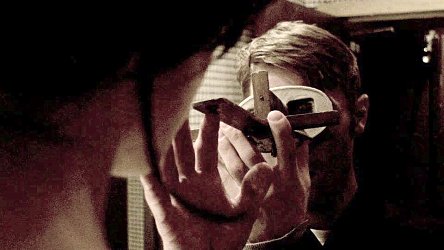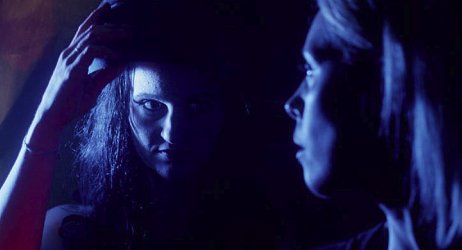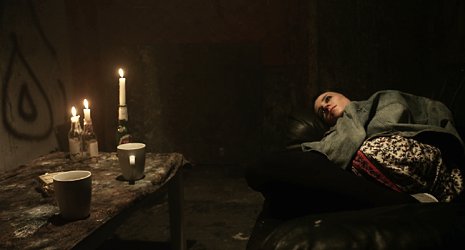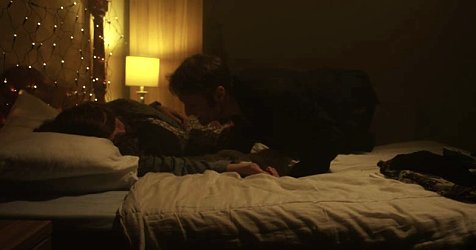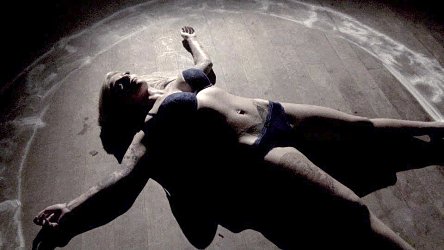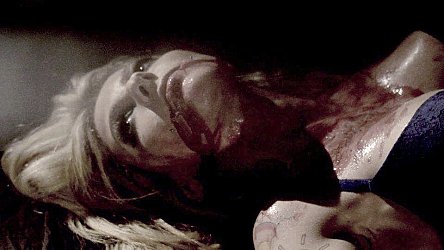 Trama e commenti: horrormagazine.it - darkveins.com: «Night Kaleidoscope è un vampire movie a budget ridotto che arriva dalla Scozia. A dirigere e a produrre questo "horror psichedelico" è Grant McPhee che ha diretto diversi corti e documentari mentre Chris Purnell ha curato la sceneggiatura del film. ... Sinossi: Fion (Patrick O'Brien) è un investigatore psichico che, a pagamento, mette a disposizione le sue abilità autoinducendosi le visioni con l'uso di droghe. Una serie di omicidi in città costringe la polizia a chiedergli aiuto al fine di riuscire ad inchiodare i responsabili. I colpevoli individuati da Fion durante una trance psichica corrispondono a dei vampiri che uccidono per mantenersi in vita. Anche Isobel si metterà sulle tracce dell'investigatore per scoprire l'identità dell'assassino del suo fidanzato» (Barbara Torretti).

Plot Summary, Synopsis, Review: IMDb - modernhorrors.com - facebook.com - horrorhothousereview.wordpress.com - spookyisles.com - filmaffinity.com - shocktillyoudrop.com: «Scottish filmmaker and cinematographer Grant McPhee makes his microbudget horror debut with the chilling, atmospheric, neo-vampire movie Night Kaleidoskope, a lush, Eurohorror flavored shot primarily at night in the streets of Edinburgh. Shock just caught the trailer and got our claws on a glut of stark photos from the film and from what we can tell, what the movie lacks in budget, it more than makes up for with imagination, mood and sensuality. Count us in for this one… Here's the synopsis from the press release: Thee film tells the story of Fion (Patrick O'Brien), a cynical psychic investigator who peddles his gift for anyone willing to pay. His abilities depleting, he must take powerful drugs to induce his visions. After a series of brutal murders in the city, a contact in the police comes to him for help tracking down the killers. In a psychic trance, Fion witnesses one of the murders being committed. These are no ordinary killers. They feast on those they kill, vampiric, and they are lovers – a couple who murder brutally and with relish. In the midst of his investigations, Fion meets Isobel (Mariel McAllan), a young woman whose boyfriend has been killed by the pair. To save her, and track down the killers, he must harness his waning powers as well as overcoming the personal demons borne out of his troubled past».
Conosciuto anche con il titolo: Land of Sunshine. In molti Paesi il film è stato distribuito nel 2016.
---
---