---
Vampire cleanup department
(Gao geung jing dou fu)
2017, regia di Chiu Sin-Hang, Yan Pak-Wing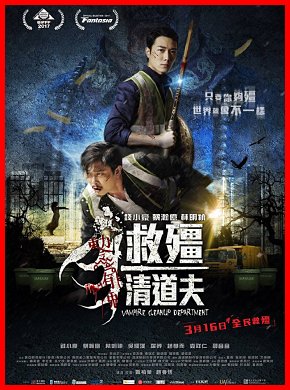 Scheda: Nazione: Hong Kong - Produzione: Media Asia Films, Entertaining Power, Samart Limited, MM2 Studios Hong Kong - Distribuzione: Media Asia Distribution, At Entertainment - Soggetto e Sceneggiature: Yan Pak-Wing, Ho Wing-Hong, Ashley Cheung - Fotografia: Choi Ko-Bei - Montaggio: Tong Wai-Wing - Musiche: Chiu Sin-Hang, Marco Wan, Ho Kwan-Wai - Effetti speciali: Vividthree Productions - Formato: Color, linguaggio cantonese - Durata: 93'.
Cast: Chin Siu-Ho, Chiu Hok-chi, Richard Ng, Meng Lo, Babyjohn Choi, Lin Min Chen, Cheung-Yan Yuen, Susan Yam-Yam Shaw.
---
---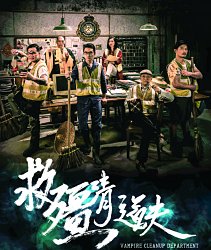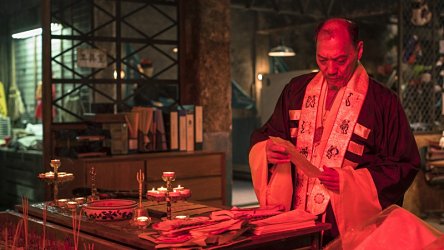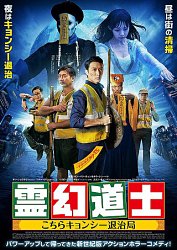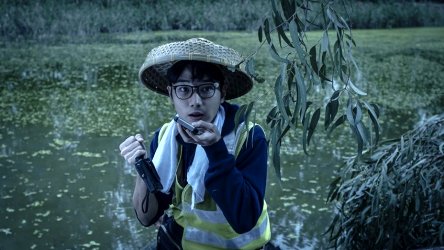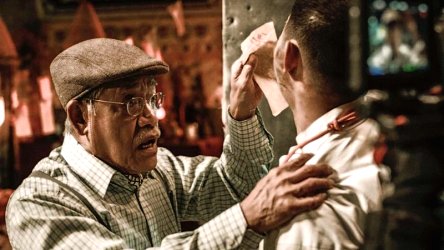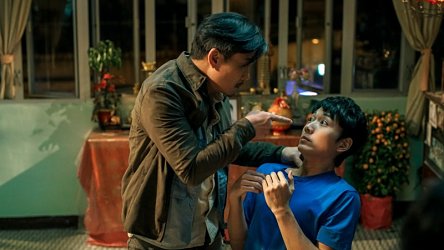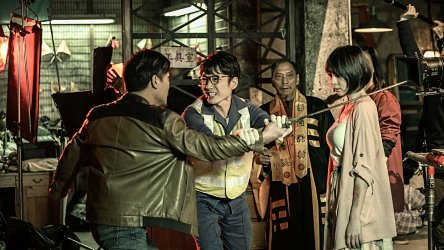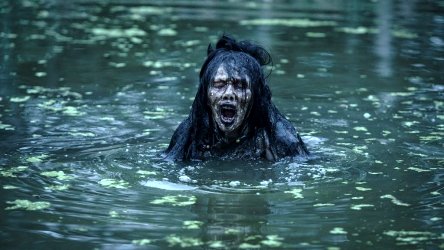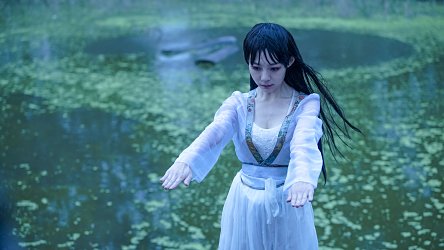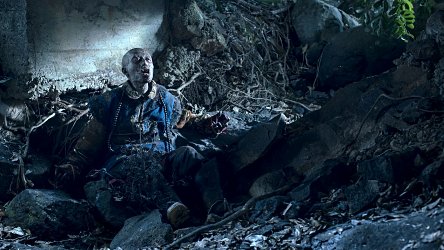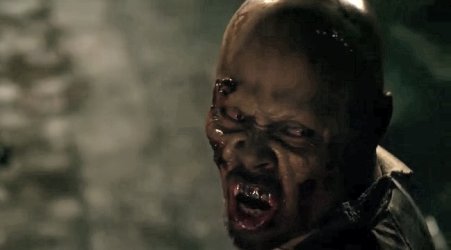 Trama e commenti: mymovies.it - ilcineocchio.it - today.it - filmtv.it - fareastfilm.com: «Le buffonerie vecchio stile sui vampiri saltellanti tornano al cinema di Hong Kong con una freschezza nuova in Vampire Cleanup Department, un bizzarro miscuglio di horror, commedia e storia romantica firmato da Yan Pak-Wing e Chiu Sin-hang, al loro primo lungometraggio. Incontriamo il dipartimento governativo che dà il titolo al film già in azione, nel seminterrato di un centro commerciale, dove i veterani Chau (Chin Siu-ho) e Zio Chung (Richard Ng) iniziano ad ammazzare vampiri mentre il neofita Tim Cheung (Babyjohn Choi) è bloccato all'esterno mentre cerca di convincere un poliziotto a lasciarlo passare. Quando la storia torna indietro nel tempo, si scopre che Cheung era destinato far parte di questa agenzia segreta: i suoi defunti genitori ne facevano parte e sua madre era stata morsa da un vampiro poco prima che lui nascesse, rendendolo così immune. Dopo un brutto incontro in un vicolo con un vampiro, Cheung viene mandato da sua nonna (Susan Shaw) all'Area VCD, il quartier generale sotterraneo del dipartimento, che è anche obitorio e crematorio, nascosto sotto una stazione di raccolta dei rifiuti. L'immunità di Cheung ai morsi di vampiro è ovviamente un punto a suo favore e il ragazzo viene reclutato all'interno della squadra d'élite, i quali – tutti travestiti da netturbini – fanno parte dell'annosa lotta del governo contro i vampiri. Per il giovane Cheung, alla sua prima missione, le cose si fanno ancor più destabilizzanti quando si imbatte in una rara "vampira umana" (Lin Min-chen), la salva segretamente e se la porta a casa. A peggiorare le cose per il dipartimento è l'arrivo di una "luna rosso sangue" che potrebbe portare guai ancora più seri da parte dei vampiri. L'uscita nelle sale di Vampire Cleanup Department è l'ultimo tentativo di rilancio del sottogenere dei vampiri saltellanti. I vampiri cinesi (jiangshi) andavano per la maggiore negli anni Ottanta e nei primi anni Novanta ...» (Tim Youngs).

Plot Summary, Synopsis, Review: IMDb - allmovie.com - hollywoodreporter.com - scmp.com - webs-of-significance.blogspot.it - cinemasfringes.com - terrorweekend.com - letterboxd.com - en.wikipedia.org: «Tim Cheung is just an ordinal student in Hong Kong and an orphan. His parents died when he was still a baby, leaving him for his paternal grandmother to take care. As long as he grows, his classmates calls him 'rubbish bin'. His grandmother collects corrugated fiberboard to the recycle center for living. Once his grandmother when competing with an eldly for a corrugated box, Tim was involved in vampire cleanup department, a special office of Hong Kong government that founded since British Hong Kong era in order to deal with vampire. Tim discovered that he's neither human nor vampire by the department, and he also found out that his parents were the former members of the department, they were bitten during a mission and they sacrifice themselves for a greater good. Tim later joins the department as an intern. During a mission, he saves and keeps a vampire in his house. But this vampire lures a landlord vampire to attack».

Movie Review Query Engine
---
---