---

Vij
2014, regia di Oleg Stepchenko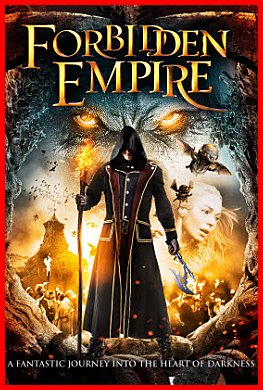 Scheda: Nazione: Russia-Ucraina-Repubblica Ceca - Produzione: Ankor-Film, Galaxy Vision, Muravey Production, Russian Cinema Fund, Russian Film Group, Telekanal Inter, Мarins Group Entertainment - Distribuzione: NBC Universal Russia, Event Film Distribution, Universal Pictures International, Seven Sept, Sunfilm Entertainment - Soggetto (basato su un racconto di Nikolaj Gogol'): Aleksandr Karpov, Oleg Stepchenko - Sceneggiatura: Aleksandr Karpov, Oleg Stepchenko - Fotografia: Vladimír Smutný - Montaggio: Oleg Stepchenko - Scenografia: Jan Kadlec jr., Arthur Mirzoyan - Costumi: Jarmila Konecná - Musiche: Anton Garcia - Effetti speciali: Ulitka Studio, Algous Studio, Asymmetric VFX, Maer Film, Muravey Production, Trigraph - Formato: Color - Durata: 112' (146').
Cast: Jason Flemyng, Andrey Smolyakov, Aleksey Chadov, Agnia Ditkovskite, Yuriy Tsurilo, Olga Zaytseva, Aleksandr Yakovlev, Igor Jijikine, Valeriy Zolotukhin, Nina Ruslanova, Viktor Bychkov, Ivan Mokhovikov, Anatoliy Gushchin, Aleksey Petrukhin, Aleksandr Karpov, Aleksey Ogurtsov, Emma Cerná, Ruslan Ustinov, Natalya Ustinova, Oleg Taktarov, Elizaveta Sitalova, Artur Gulyan, Earlene Bentley, Anna Churina, Charles Dance.
---
---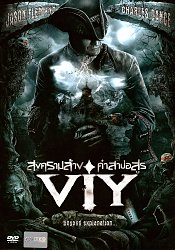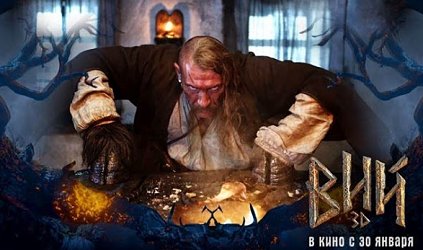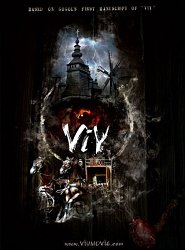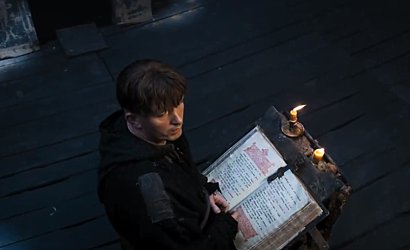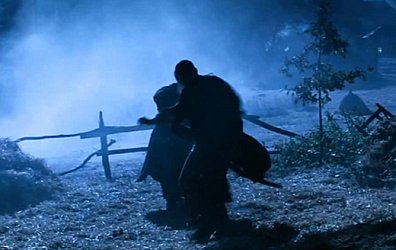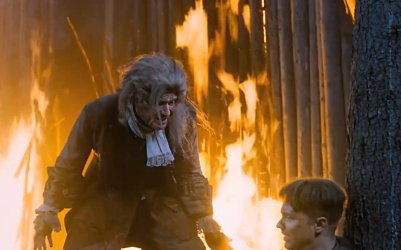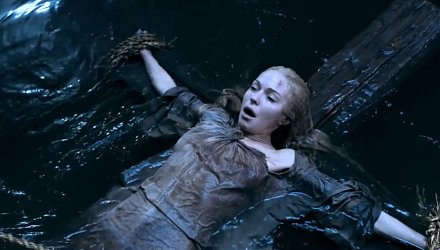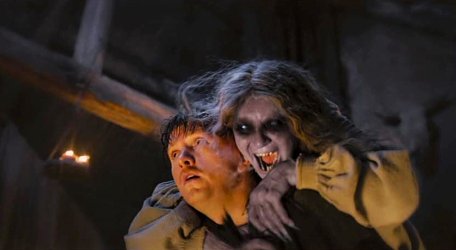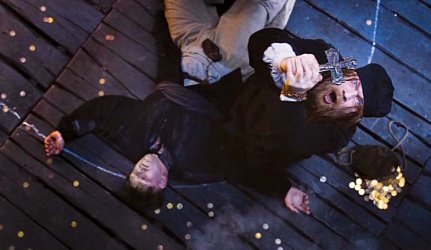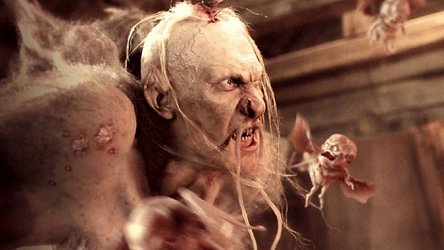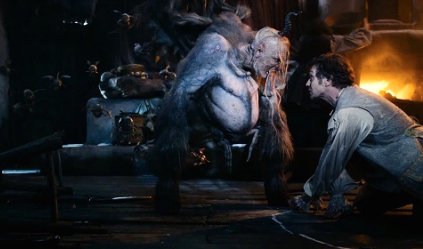 Trama e commenti: mymovies.it - filmtv.it - filmscoop.it - horror.it: «Da un racconto breve del drammaturgo russo Nikolaj Gogol' contenuto nella raccolta Mirgorod – già portato sul grande schermo dalla cinematografia sovietica nel 1967 – una pellicola ibrida tra fantasy, horror e grottesco che sta sbancando i botteghini russi con 17 milioni di dollari incassati nel solo primo weekend di proiezione. Diciottesimo secolo: il cartografo Jonathan Green è impegnato in un lungo viaggio scientifico che dall'Europa continentale lo sta portando verso est. Dopo aver attraversato la Transilvania e i Carpazi, Jonathan si perde nella nebbia per ritrovarsi in un piccolo villaggio nel cuore dei boschi. I suoi abitanti non hanno nulla a che vedere con gli altri paesani che l'uomo ha incontrato nel corso del suo viaggio. Tra le stranezze che li contraddistinguono, i nostri hanno scavato un profondo fossato che divide il centro abitato dal resto del mondo, convinti che l'isolamento li possa risparmiare dai mali e dalle minacce del mondo. Ciò che non hanno considerato è che quello stesso male da cui pensano di essere al sicuro si è già annidato nelle loro anime, aspettando solo il momento giusto per rivelarsi al mondo… Presentata dallo stesso Gogol' come creatura della tradizione folcloristica ucraina, il Viy, o Re degli Gnomi, è in verità un parto esclusivo della fantasia dello scrittore: l'occasione di tornare a parlarne a più di quarant'anni dal primo, omonimo adattamento firmato Georgy Kropachev e Konstantin Ershov venne offerta alla Ankor Film dal 200° anniversario della nascita dello stesso Gogol, che sarebbe caduto nel 2009. Affidata al regista action Oleg Stepchenko, la pellicola visse una genesi che definire travagliata sarebbe riduttivo, tanto che per un lungo periodo il progetto venne considerato morto e sepolto e l'idea del progetto celebrativo fatalmente abbandonata, nonostante gli sforzi, anche economici, profusi da un produzione che mise a disposizione del regista un budget di 75 milioni di dollari e un cast internazionale ...».

Plot Summary, Synopsis, Review: IMDb - taliesinttlg.blogspot.it - allmovie.com - fortruss.blogspot.it - hollywoodreporter.com - moviemeter.nl - allocine.fr - abandomoviez.net - en.wikipedia.org: «The film is directed by Oleg Stepchenko, based on the first manuscript of Nikolai Gogol. The film has been in production since December 2005 and stopped several times due to lack of funding. In October 2012, the filming was completed. Viy was a huge commercial success, even breaking a record for opening weekend in Russia, but was met with mixed reviews in media. Early 18th century cartographer Jonathan Green undertakes a scientific voyage from Western Europe to the East. Having passed through Transylvania and crossed the Carpathian Mountains, he finds himself in a small village lost in impassable woods of Ukraine. Nothing but chance and heavy fog could bring him to this cursed place. People who live here do not resemble any other people which the traveler saw before that. The villagers, having dug a deep moat to fend themselves from the rest of the world, share a naive belief that they could save themselves from evil, failing to understand that evil has made its nest in their souls and is waiting for an opportunity to gush out upon the world. ...».

Approfondimenti: Movie Review
Conosciuto anche con i titoli: Forbidden Empire; Forbidden Kingdom; Viy: Spirit of Evil; Viy. The Return; La légende de Viy; A lenda; L'empire interdit; Fürst der Dämonen; Transilvania, el Imperio Perdido.
---
---