---
Yakuza Apocalypse
(Gokudou daisensou)
2015, regia di Miike Takashi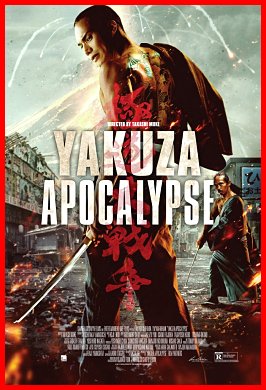 Scheda: Nazione: Giappone-Francia - Produzione: OLM (Oriental Light and Magic), Backup Media, Django Film, Gambit, Happinet, Nikkatsu - Distribuzione: Samuel Goldwyn Films, Backup Media, Nikkatsu, Koch Media, Manga Entertainment, Madman Entertainment - Soggetto: Yamaguchi Yoshitaka - Sceneggiatura: Yamaguchi Yoshitaka - Fotografia: Kanda Hajime - Montaggio: Yamasta Kenji - Scenografia: Sakamoto Akira - Set Decoration: Hirano Taku, Sakai Takuma, Tanida Sachiwo - Musiche: Endō Kōji - Effetti speciali: Narumi Satoshi - Formato: Color - Durata: 115'.
Cast: Yayan Ruhian, Rirî Furankî, Hayato Ichihara, Denden, Mio Yûki, Yoshiyuki Morishita, Pierre Taki, Tetsu Watanabe, Riko Narumi, Lily Frankie, Reiko Takashima, Masanori Mimoto, Kiyohiko Shibukawa, Shô Aoyagi, Manzô Shinra.
---
---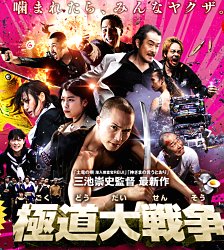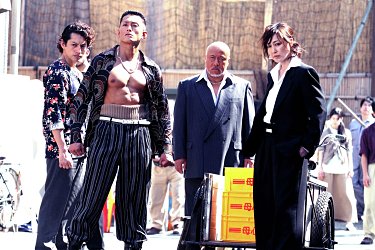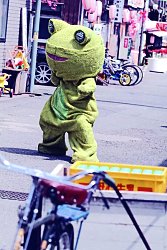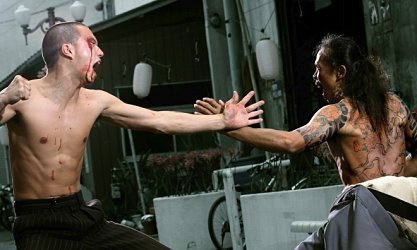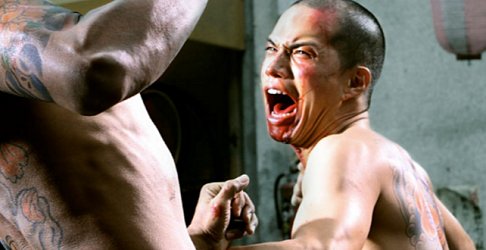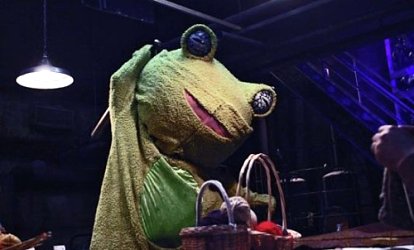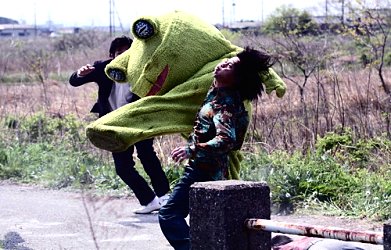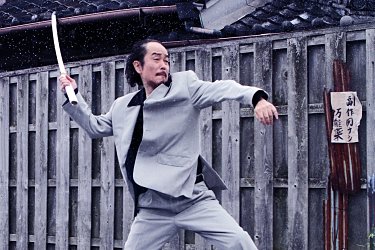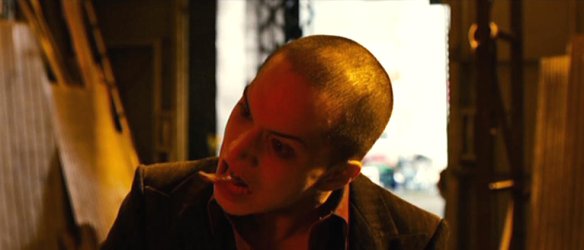 Trama e commenti: mymovies.it - quinlan.it - linkinmovies.it - davinotti.com - pointblank.it - sonatine2010.blogspot.it: «Con Yakuza Apocalypse, Miike ritorna, per diversi aspetti, agli anni del suo cinema proletario, quello delle produzioni di serie B, a basso budget, quando non addirittura destinata direttamente all'ambito dell'home-video (la cosiddetta, e a suo modo esaltante, stagione del V-cinema). Il film si modella su alcuni evidenti stereotipi del cinema yakuza, nella sua forma classica, quella del ninkyō eiga, così come proposta, in particolare, dai film delle Tōei degli anni Sessanta interpretati da Takakura Ken e Tsuruta Kōji. C'è il clan yakuza che vive in armonia con la popolazione locale; c'è l'oyabun (il boss) buono che prende le parti dei deboli; c'è il giovane appena reclutato che vuole emulare il suo boss; c'è il mito del tatuaggio come simbolo di un'appartenenza; c'è la gang antagonista, crudele, spietata e occidentalizzata; c'è il vile assassinio dell'oyabun; e, soprattutto, c'è la lotta, senza esclusione di colpi, che ne consegue per vendicarlo. Miike, tuttavia, non è un manierista e la dimensione postmoderna del suo cinema va ben di là della logica del ricalco. Ed ecco che così il suo Yakuza Apocalypse mescola i motivi e gli stilemi del ninkyō, a quelli del cinema di vampiri (l'oyabun, infatti, è una creatura della notte che contagerà con un morso il suo giovane adepto, prima di morire) e addirittura col kaijū eiga (il cinema di mostri alla Gojira/Godzilla), per non parlare di un tocco alla western all'italiana, col suo Django di turno. Una tale contaminazione determina, poi, l'esplicito innesto, sulla natura drammatica del racconto (che tuttavia permane), di una dimensione chiaramente comica, giocata sul paradosso, il surreale, il grottesco e il no-sense. Su tutte, basti citare l'apparizione di quello che è annunciato come "il più grande terrorista del mondo" e che, quando finalmente compare lo fa mascherato da un enorme costume da ranocchio del tutto fatto in casa, da far apparire quello del Gabibbo come sofisticato high-tecc. ... Yakuza Apocalypse non è un capolavoro, ma è uno dei migliori risultati di Miike di questi ultimi anni, e soprattutto è un film che testimonia di come, superata la fase di assestamento determinata dal passaggio alle grandi produzioni e al rapporto con le major, Miike sia forse ancora in grado di colpirci» (Dario Tomasi).

Plot Summary, Synopsis, Review: IMDb - allmovie.com - taliesinttlg.blogspot.it - hollywoodreporter.com - rocknreelreviews.com - cine-vue.com - austinchronicle.com - dgf-magazin.de - abandomoviez.net - latimes.com/entertainment: «Japanese cult filmmaker Takashi Miike ended one gangster picture with the annihilation of planet Earth, so that means that his new crime-horror-science-fiction hybrid Yakuza Apocalypse is, by rough estimate, only the sixth- or seventh-craziest movie he's made. Even partial-strength Miike is plenty outlandish. Yakuza Apocalypse is slow-paced and talky, but no film can be called run of the mill when it features vampires, a smelly turtle-beaked goblin and a furry humanoid frog with fierce martial arts skills. The basic plot of Yakuza Apocalypse sees young mob lackey Kageyama(Hayato Ichihara) inheriting the superhuman strength and insatiable blood-thirst of his dying boss, then siring his own army of the undead to do battle against a rival organization. Because the story is broken up by long fight sequences and surreal slapstick interludes — both of varying quality — the action isn't always easy to follow. There's some purpose to Miike's madness, though. Yakuza Apocalypse seems to comment on how predatory businesses can feed on one another for only so long before they start bleeding innocent victims. Any deeper meaning is sprinkled sparingly between scenes of that crazy jujitsu frog-man and dozens of other freaky visions that will make little sense to any but the Miike faithful. For those fans who don't mind enduring some tedium and confusion, Yakuza Apocalypse at least offers something memorably bizarre» (Noel Murray).

Movie Review Query Engine
Conosciuto anche con il titolo: Yakuza Apocalypse: The Great War of the Underworld.
---
---