---

Fright Night - Il vampiro della porta accanto
(Fright Night)
2011, regia di Craig Gillespie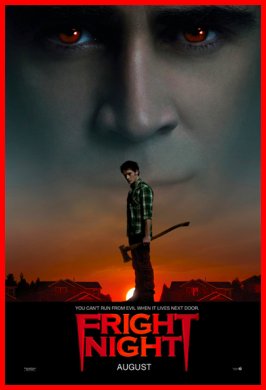 Scheda: Nazione: GB-USA - Produzione: Albuquerque Studios, DreamWorks SKG, Gaeta/Rosenzweig Films, Michael De Luca Productions, Reliance Big Entertainment (Dreamworks) - Distribuzione: Forum Hungary, Walt Disney Studios Motion Pictures - Soggetto: Tom Holland - Sceneggiatura: Marti Noxon - Fotografia: Javier Aguirresarobe - Montaggio: Tatiana S. Riegel - Scenografia: Richard Bridgland - Art Direction: Randy Moore - Arredamento: K.C. Fox - Costumi: Susan Matheson - Musiche: Ramin Djawadi - Effetti speciali: Entity FX, Hirota Paint Industries, Luma Pictures, Shade VFX, The Third Floor - Formato: Color - Durata: 120'.
Cast: Colin Farrell, David Tennant, Christopher Mintz-Plasse, Anton Yelchin, Toni Collette, Imogen Poots, Dave Franco, Reid Ewing, Emily Montague, Tina Borek, Grace Phipps, Sandra Vergara, Chelsea Tavares, Will Denton, Charlie B. Brown, Jerry G. Angelo, Ryan Schaefer, Cliff Gravel, Kevin Christopher Brown, Eriks Alfons Hausmanis, Ashlee Renz-Hotz, David T. Quan, Chris Ranney, Phil Arnold, Rick A. Ortega Jr., Viola Valdez, Gilbert Almario, Marya Beauvais, Liezl Carstens, Kevin Fowlkes, Drew Hollowell, Bob Kaye, Eb Lottimer, Mike Miller, Kelly Ruble, Sandi K Shelby.
---
---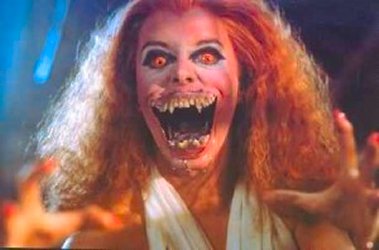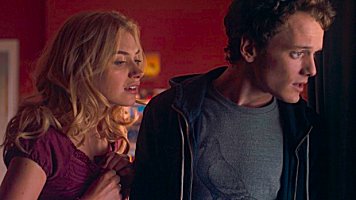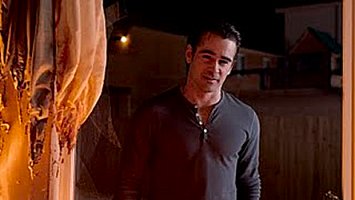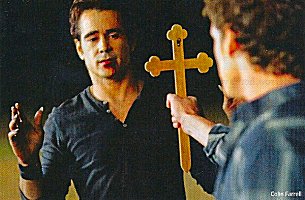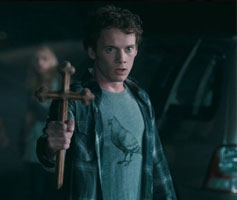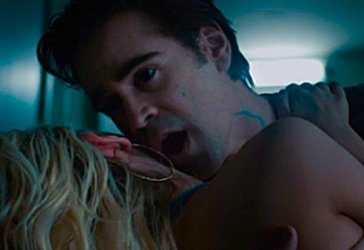 Trama e commenti: it.wikipedia.org - movieplayer.it - cinema.tuttogratis.it - newscinema.it - liquida.it - horrormagazine.it - cinephobic.forumfree.it: «Il giovane studente Charlie Brewster (Anton Yelchin) è un ragazzo che ha tutto - ha molte amicizie ed esce con la ragazza più sexy della scuola. Ed è così cool che litiga anche con il suo migliore amico Ed (Christopher Mintz-Plasse). Ma i problemi arrivano quando un intrigante sconosciuto Jerry (Colin Farrell) si trasferisce nell'appartamento a fianco. All'inizio sembra un ragazzo in gamba. Ma dopo aver assistito a comportamenti particolarmente strani, Charlie arriva ad una conclusione certa: Jerry è un vampiro che caccia le sue prede tra i suoi vicini. Incapace di convincere gli altri che quello che sta dicendo è la verità, Charlie deve trovare un modo per liberarsi del mostro...».

Plot Summary, Synopsis, Review: IMDb - en.wikipedia.org - movieweb.com - getthebigpicture.net - rottentomatoes.com - movienewz.com : «Senior Charlie Brewster (Anton Yelchin) finally has it all he's running with the popular crowd and dating the hottest girl in high school. In fact, he's so cool he's even dissing his best friend Ed (Christopher Mintz-Plasse). But trouble arrives when an intriguing stranger Jerry (Colin Farrell) moves in next door. He seems like a great guy at first, but there's something not quite right and everyone, including Charlie's mom (Toni Collette), doesn't notice. After witnessing some very unusual activity, Charlie comes to an unmistakable conclusion: Jerry is a vampire preying on his neighborhood. Unable to convince anyone that he's telling the truth, Charlie has to find a way to get rid of the monster himself in this Craig Gillespie-helmed revamp of the comedy-horror classic».

Approfondimenti: Movie Review
Remake di Ammazzavampiri (1985), il film è conosciuto anche con il titolo: Frászkarika.

Il sequel: Fright Night 2: Sangue fresco
Scheda a cura di Letizia Dello Mastro
---
---