---
Tom Holland's Twisted Tales: Vampire's Dance
2014, regia di Tom Holland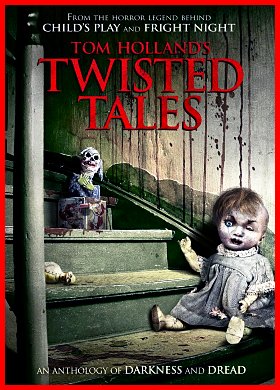 Scheda: Nazione: A - Produzione: Dead Rabbit Films - Distribuzione: Fearnet, Image Entertainment, Maritim Pictures - Soggetto: Tom Holland - Sceneggiatura: Tom Holland - Fotografia: Will Barratt - Montaggio (direzione): MetroMixMedia - Coreografie: Eddie Garcia, Kimberly McCullough - Costumi: Mandy Pauline - Musiche: Jim Peterik, Lisa McCrowly - Effetti speciali: Erik Porn, Kelsey Boutte, Heather Wixson - Formato: Color, webserie, corto - Durata: 10'.
Cast: Lisa McLowry, Shaun Benson, Deirdre Barnes, Paul Barris, Liana Blackburn, Demian Boergadine, Krystal Ellsworth, Meagan Kong, Maygen Nicholson, J. J. Pasco, Shahzad Perez, Danielle Towne, Eric Swartz, Erik Porn.
---
---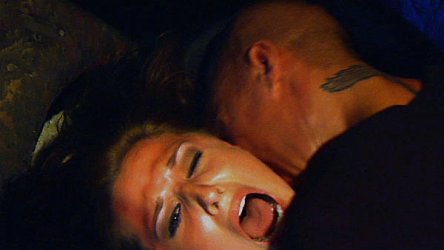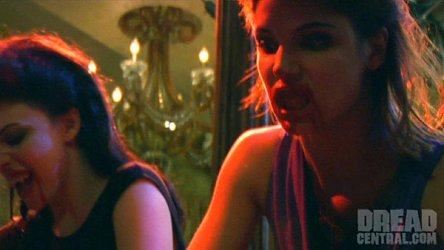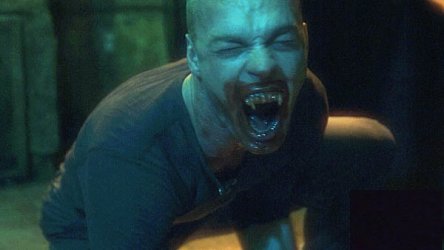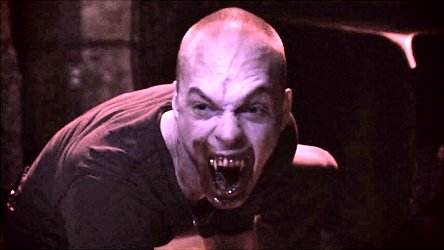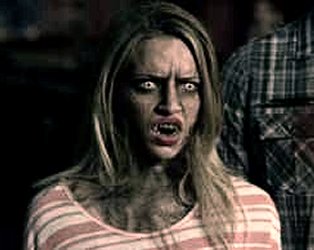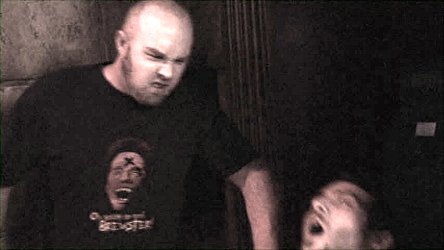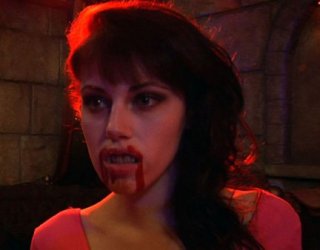 Trama e commenti: guide.supereva.it: «Segnaliamo con piacere il ritorno di Tom Holland, regista che ha saputo realizzare buoni prodotti nel campo dell'horror, e farsi apprezzare per una genuina predilezione per il cinema di genere. L'autore di La bambola assassina, L'occhio del male e Fright Night è infatti l'ideatore e il curatore di Twisted Tales, una nuova serie di cortometraggi di matrice horror, nata sulla scia e nel ricordo di gloriosi lavori come The Twilight Zone, Amazing Stories e Tales From the Crypt, e destinata specificatamente alle fruizione per la telefonia mobile. Tradizione e innovazione tecnologica, dunque, miscelate insieme. Per il momento sono già stati completati tre episodi, che vedono nei rispettivi cast personaggi ben noti agli appassionati, come William Forsythe e Danielle Harris. Uno dei primi tre corti è stato diretto dallo stesso Holland, si intitola Vampire's Dance, dura meno di 10 minuti, e vede il ritorno del regista alle tematiche dedicate ai non-morti, da lui già esplorate ormai oltre 20 anni fa ...».

Plot Summary, Synopsis, Review: IMDb - en.wikipedia.org - dreadcentral.com - bloody-disgusting.com - ovguide.com - telluridehorrorshow.com - horrortalk.com - horrorcultfilms.co.uk - taliesinttlg.blogspot.it: «Anthology films always run the risk of being hit and miss. However when the entire thing was written and directed by Tom Holland the man behind Child's Play and Fright Night (1985) one expects a little more. This is a long effort, just under 2.5 hours, and some of the pieces are better than others. Unfortunately stories such as Mongo's Magik Mirror worked less for the actual segment and more for the fact of Ray Wise (Reaper), who stars in that segment, generally being a magnificent actor. Each piece was introduced by Tom Holland but when it came to the vampire segment, Vampire's Dance, things went seriously wrong. More a ten minute afterthought (which I'm guessing went along the lines of, "I'm famous for Fright Night, I'd best do something with vampires") this was initially let down by having a non-linear structure (which, if done well, I would enjoy) minus the necessary storyline. So we get Lisa (Lisa McLowry) waking up on the floor and nearly burning her hand in sunlight. She goes through to a bar where Tom Holland is the janitor sweeping up and asks him where they all are? We also see, intercut, her quest the night before to find her missing roommate. She asks a bouncer if she can look in the bar and meets Shaun (Shaun Benson) who takes her through to a room where couples dance (in ways that can only be described as expressionist). For some reason Tom Holland appears and addresses the audience from a small mirror through the piece, whilst Lisa somehow gets wind of the danger and reveals a large mirror (she somehow knew was covered up behind the DJ) to warn the humans that there are vampires there – to no avail; cue feeding frenzy. She, of course, is turned for reasons unexplained. And that's it. Bunkum, but there are some nice vampiric images appear during the feeding frenzy and I really did like the fact that the bouncer was wearing an Evil Ed Fright Night t-shirt. But the piece itself was so throwaway and had pretensions, due to its non-linearity, that it couldn't support. The "idiot's guide" commentary from Tom-Holland-in-the-mirror was odd, obtrusive and out with the other tales in the anthology».

Approfondimenti: Movie Review
Episodio della prima stagione della webserie Tom Holland's Twisted Tales.
---
---